Mikhail leading the choir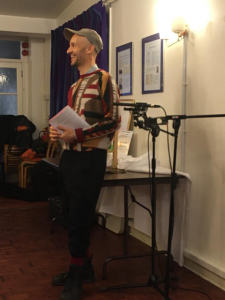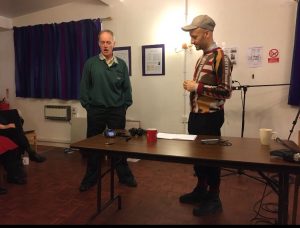 We had an excellent session on Monday March 9th, led by Mikhail Karakis.  The choir were recorded by Mikhail and his colleagues, as a contribution to his latest project – working title: Ferocious Love – which will be installed at the Tate Liverpool in June 2020.  This installation will have a climate activist context, from the perspective of young people.
Mikhail Karikis is an acclaimed Greek/British artist based in London and Lisbon. His work embraces moving image, sound and other media to create immersive audio-visual installations and performances, which emerge from his long-standing investigation of the voice as a sculptural material and a socio-political agent.
Previous work example: Work with a group of  former coalminers       http://www.mikhailkarikis.com/2015/07/20/sounds-from-beneath-video/